Prices for Kingfisher Services


Guided Fishing


$450 for an extended half day (six hours) for one or two persons, with $50 for a third person.

$550 for a whole day (eight hours+) for one to two fishing persons, with $75 extra for a third person.

We will be glad to bill you for the lodging and guide fees, and to pass on payment to our guides. However, please tip them directly if you are so inclined.


Lodging and Meals


Please go to our
lodge description
page for more room details. Then review the prices in the table below.

Lodging Only


Treehouse Suite (queen, single, and provision for rollaways, full kitchen, private bath) -- One or two persons
95.00/per night
Third and fourth person in Treehouse--15.00 extra


Southwest Room (queen, single, kitchenette with fridge, microwave and toaster oven, shared bath)
85.00/per night
Third person in Southwest room--15.00 extra



Cactus Suite (double bed, single in kitchen area, full kitchen, shared bath)
85.00/per night
Third person in Cactus suite--15.00 extra


Lodging/Meals Package

Hot breakfast delivered to your room, and boxed deli sandwiches aboard your boat
75.00per/person
two to a room
115.00 one to a room

A Typical Day at Kingfisher for Fishing Guests
Arrive in the afternoon before your first day of fishing.

Relax in your room, on the dock, or on the main house patio, which overlooks the Arroyo Colorado.

Cook in your room or grill on the patio, or eat out at an area restaurant.

Assemble your gear in preparation for a twilight start the next morning.

Guided guests depart before sunrise, and usually begin fishing within 30 minutes of departure.

Return to the dock six hours after departure for an extended half day, or eight (or more) hours for a whole day.

Experience an unpressured checkout on the final day of fishing, or the following morning, depending on your preference.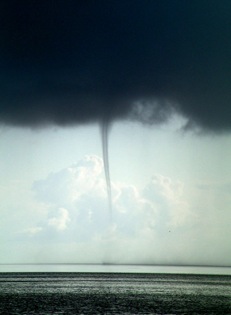 Deposit and Cancellation Policy


Weather-related cancellation or rescheduling prior to arrival:
We are always willing to cancel your visit -- even up to the last minute -- if we expect poor weather conditions. The bottom line is: We want you to have a good time so you'll come back and refer your friends to us. If we consider it okay, and you don't, then we'd like you to reschedule your visit if it's a last-minute decision. Otherwise the standard cancellation policy is in effect.


Standard non-weather cancellations before arrival:


When you book a trip at Kingfisher, we take your credit card number, but we do not run deposits, except for groups of four or more. We expect to be notified of non-weather related cancellations four weeks in advance.


Weather-related fishing cancellations after arrival:


Moderate to strong southeast winds are part of any average fly fishing day, so that alone does not justify cancelling the day. But if a strong windy cold front, a thundershower, or a tropical depression threatens, we will be the first to call off the fishing. If any of your guided fishing trips have to be cancelled due to weather after you have arrived, then the amount you would have paid for that fishing trip will be subtracted from your total bill.